| | | | | | |
| --- | --- | --- | --- | --- | --- |
| Has a Kit | Downloaded Software | Account Needed | 3D Printed | Chromebook Compatible | iPad Compatible |
| | | | | Yes | Yes |
Here's the problem with places like Disney World, Six Flags, and Universal Studios. You stand in line for over an hour for a roller coaster, and then when you finally get on the roller coaster it's over in five minutes!
That's a terrible balance! So what do you, the engineer of tomorrow, do? Make the lines faster?
No. You make the roller coaster… slower.
Introducing Slow Your Roll
It's a new, lightweight FUSE challenge designed to bring a burst of energy to your FUSE studio when students think they've done it all! This challenge is open in all packages: Discover, Create, and Innovate.
The goal is to make a paper roller coaster that keeps a marble going for ten seconds - or longer!
How tall can you go? How high can you build? How much will you charge for photos on the big drop at the end?
So share your coolest coaster creations and longest rides in the studio as you Slow Your Roll!!!
Challenge Materials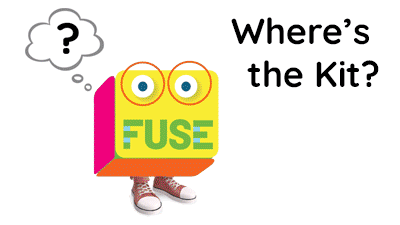 This challenge does not come with a kit. We cannot release a kit mid-year, so we designed a challenge with easy, accessible materials!
You will need
a glass marble (the steel ones are too heavy)

a roll or two of packing tape

cardboard for a base

recycled paper for the coaster.
The coasters in the instructional videos were produced with recycled components. We hope your school recycling bins are a great source of materials for this challenge.